With the onset of the industrial revolution, more and more upper class homes and buildings started to include more ornate decorations – including Victorian style wall sconces and ceiling lights, as well as decorative hardware like door handles, knobs, and switch plates. Victorian designs influenced both interior and exterior parts of many homes – down to every detail. Brass and cast iron were popular materials in use at the time, and Victorian shelf brackets and shelves were no exception to this.

Brass shelf brackets from this era are often found with intricate or floral patterns – or figural motifs representing mythical figures. The vintage brass and iron shelf brackets shown below are just some of the examples of these designs.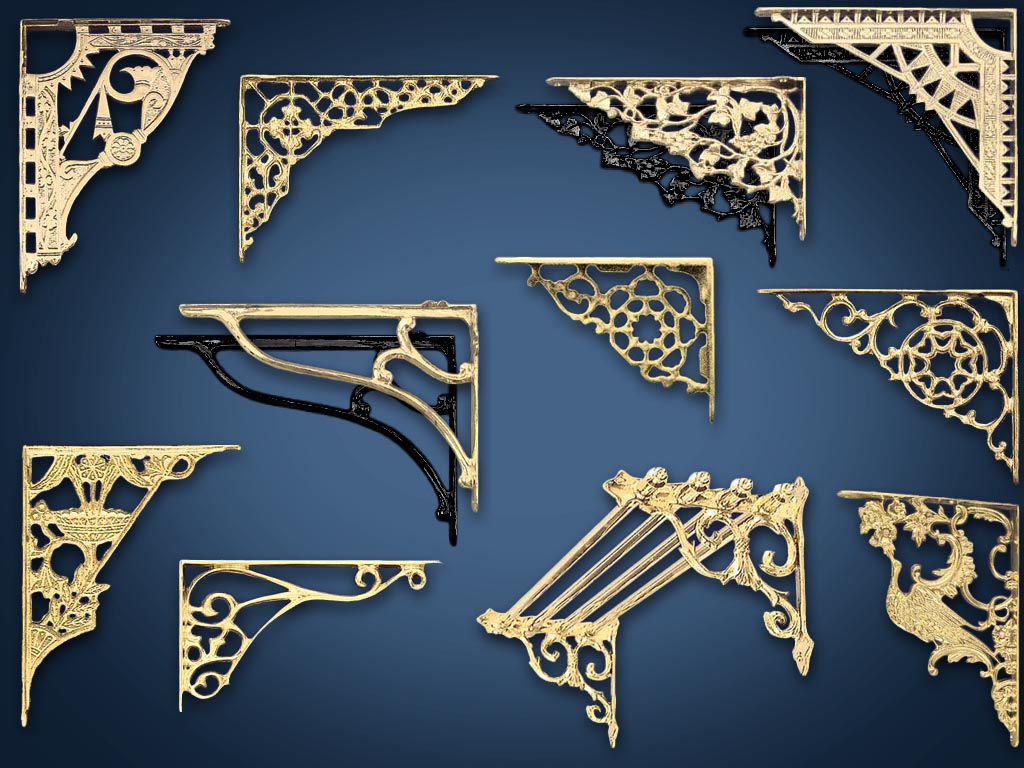 Recreated from actual originals – these shelf brackets have been authentically recreated, and cast from iron or solid brass to mimic both the look, weight, and feel of the shelves that could be seen in almost any Victorian home before and around the turn of the century.
See even more vintage shelf brackets here, or check our other Victorian hardware items here.