An impressive entry starts at the front door. Solid brass knockers or iron door knockers have a strong, deep tone that is easy for most people to hear throughout the house. Our vintage reproduction door knockers are recast from antique originals, including the famous MGM Lion doorknocker. If your door is almost all glass, we have narrow brass door knockers, or any knocker may be mounted on the home's siding instead of directly on the door.
Consider adding a doorknocker with personality to private interior doors such as an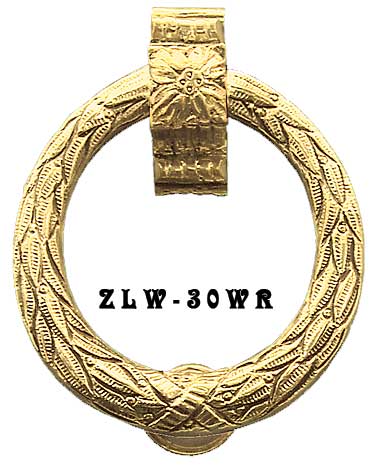 at home office, library or wine cellar. Both door knockers and security grilles, known as "speakeasies", are usually lost wax cast, to maintain the details in the original
design. Whether your entry is Mission, Arts & Crafts, Victorian, French Revival, or Colonial, we have a wide variety of vintage style doorknockers from which to choose
.
The ancient symbol of victory, memory, and safety, the wreath has been used throughout history. Bring out the detail of this lovely wreath doorknocker with one ofour high/lo antique brass finishes.
How do you get a more impressive lion door knocker than this?? You don't!! This one is always a hit in our showroom.
Provenance: MGM Studios, in Hollywood, had an auction of props. One prop was the original antique sample of this fine MGM lion brass doorknocker which we won at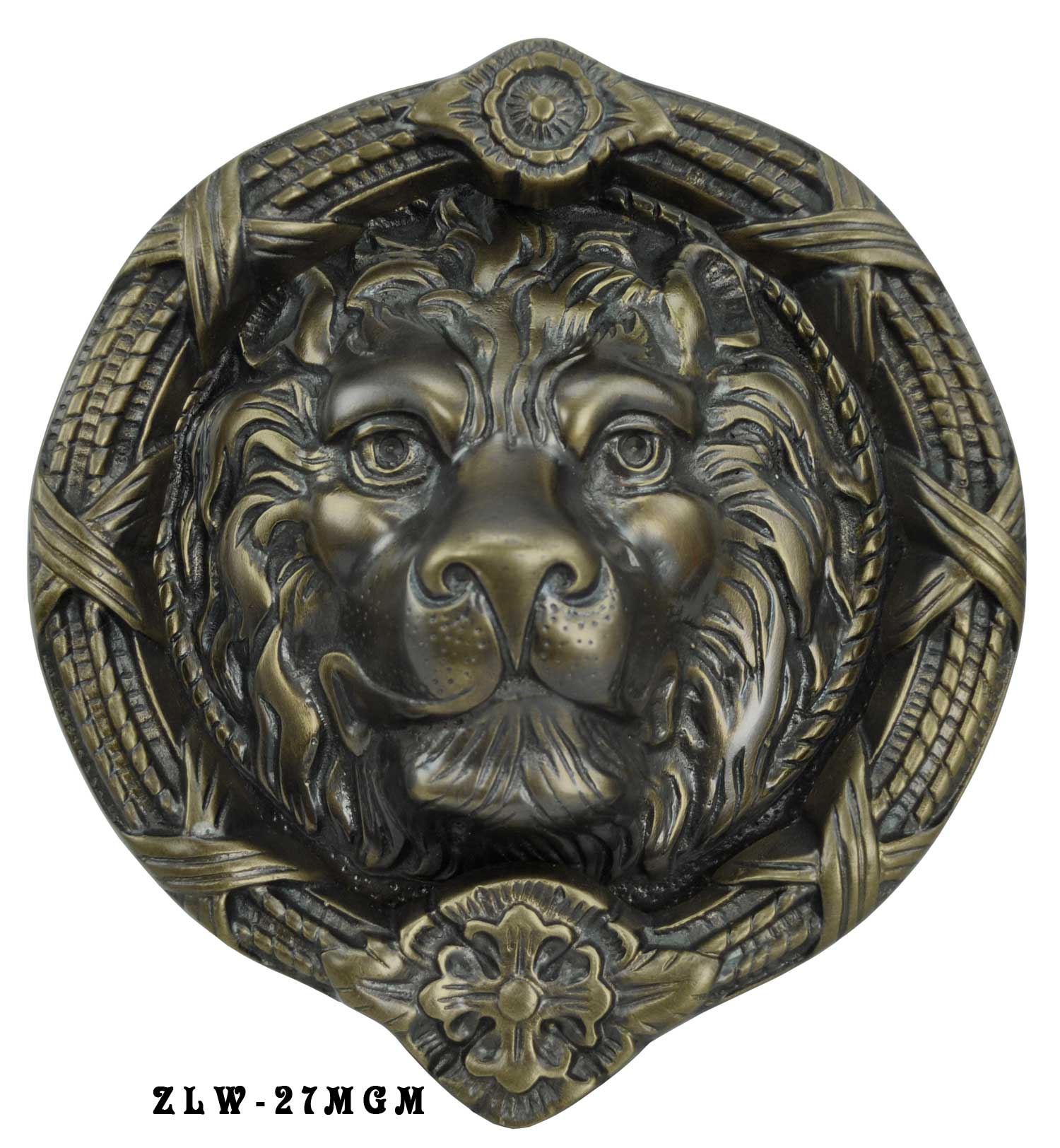 auction, and obtained the right to reproduce. Reproduced using Lost Wax Casting right down to the MGM property label affixed to the top (not visible after installation-unless-you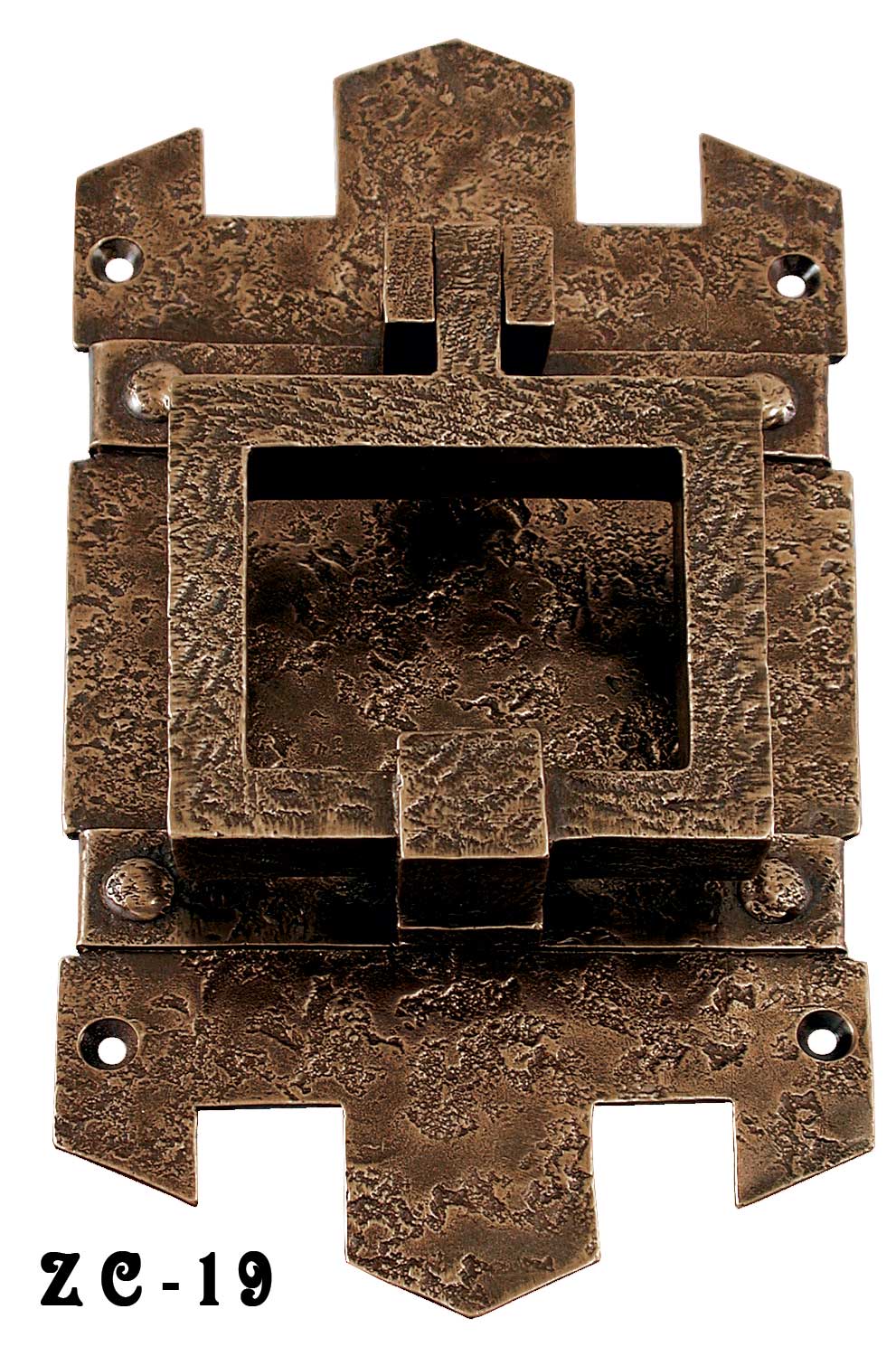 use a ladder to stand above it). Awesome!
Fantastic very large, Lost Wax cast solid brass, Arts & Crafts Picket style door knocker. More like a battering ram than a door knocker…but for great impressions–this is it ! Light weight doors beware. Darkened and lacquered to maintain its patina. Perfect for an arts and crafts style home, simply Fantastic!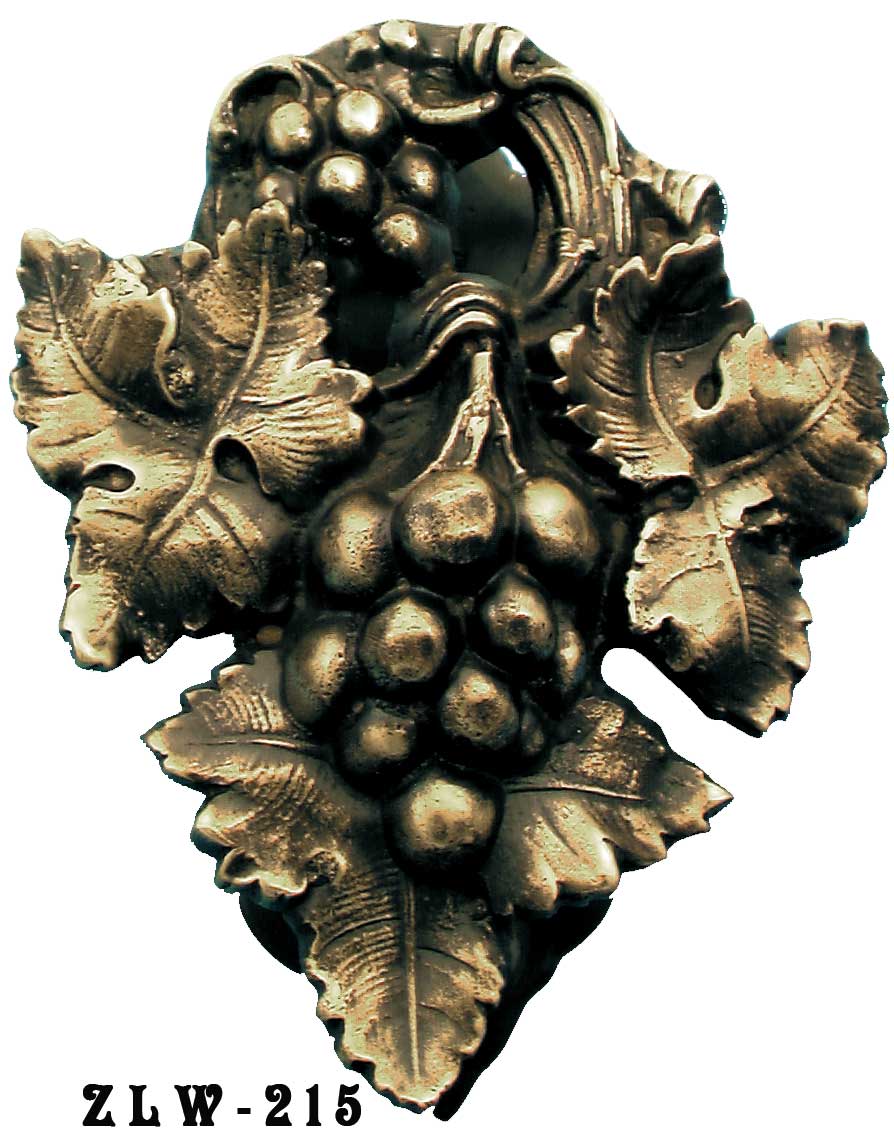 There is not much more of a Victorian motif than the Grape & Leaf pattern. We bought the original sample at auction and the bidding was fierce. Perhaps the competition was from a few vineyards CA is becoming famous for. Grape & Leaf pattern doorknocker is beautifully detailed.
The famous "Cutty Sark" 3D doorknocker. 3D? This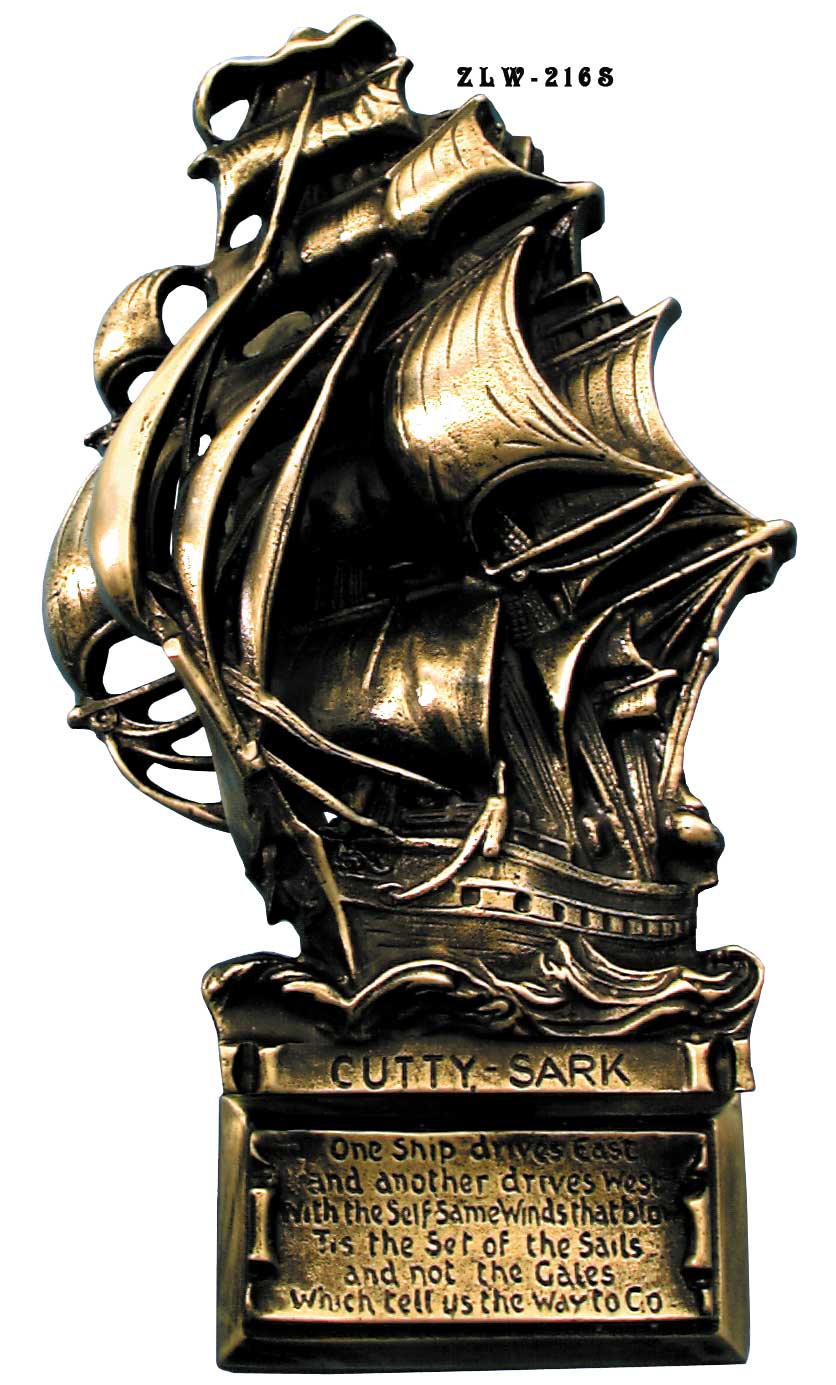 piece can only be cast in Lost Wax, and in one piece, due to the projecting spinnaker-type sails. The detail of the ropes, sails, and the sea is wonderful. The best ship doorknocker available.

The legend below the ship is perfectly legible. It says "CUTTY SARK.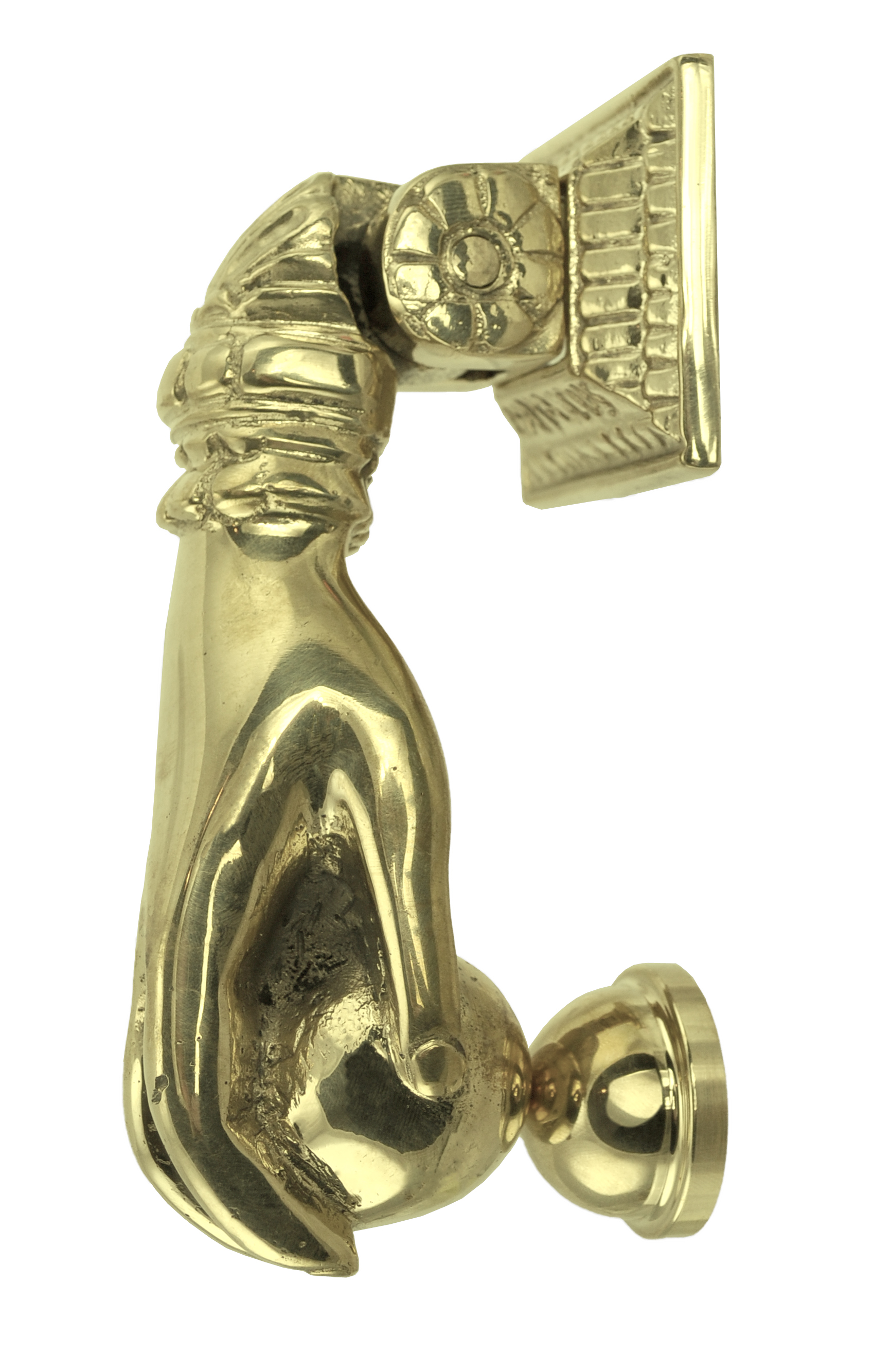 One ship drives east and another drives west, with the self same winds that blow. Tis the set of the sails and not the gales which tell us the way to go."
Visitors to our showroom are always impressed with the weight of this classy hand door knocker. Solid, not hollow brass hand makes a great quality statement. Lost wax cast to capture the details of our antique original. Striking anvil provided, plus all mounting hardware


Vintage Speakeasies, security grilles, or peep holes.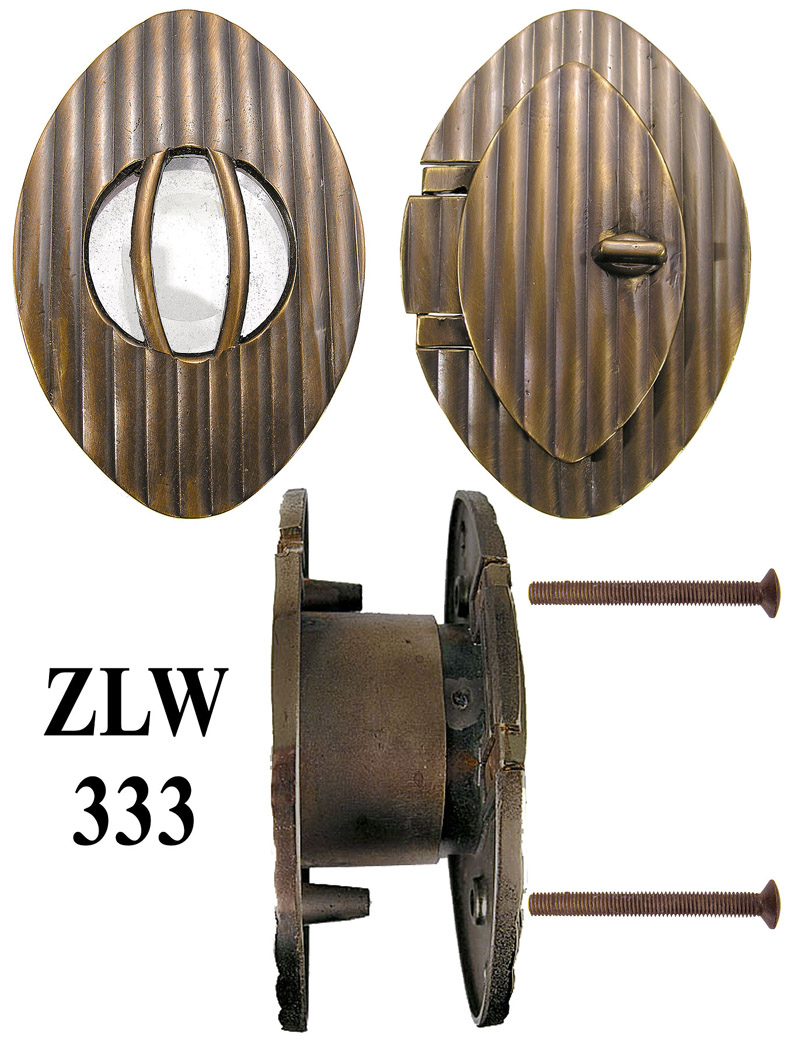 Arts and crafts style Door grille viewer with inside door opening to see clearly without opening the door. Very neat and useful size.. This style works well with all types of home, including Arts & Crafts, Mission, Art Deco, and Bungalow. Clean, symmetrical lines with a minimum of space needed.
Handsome Lost Wax cast, deco grill and knocker set. VeryDeco. Since we have been making these, we have had a couple of customers call these "speak easy" doorknockers.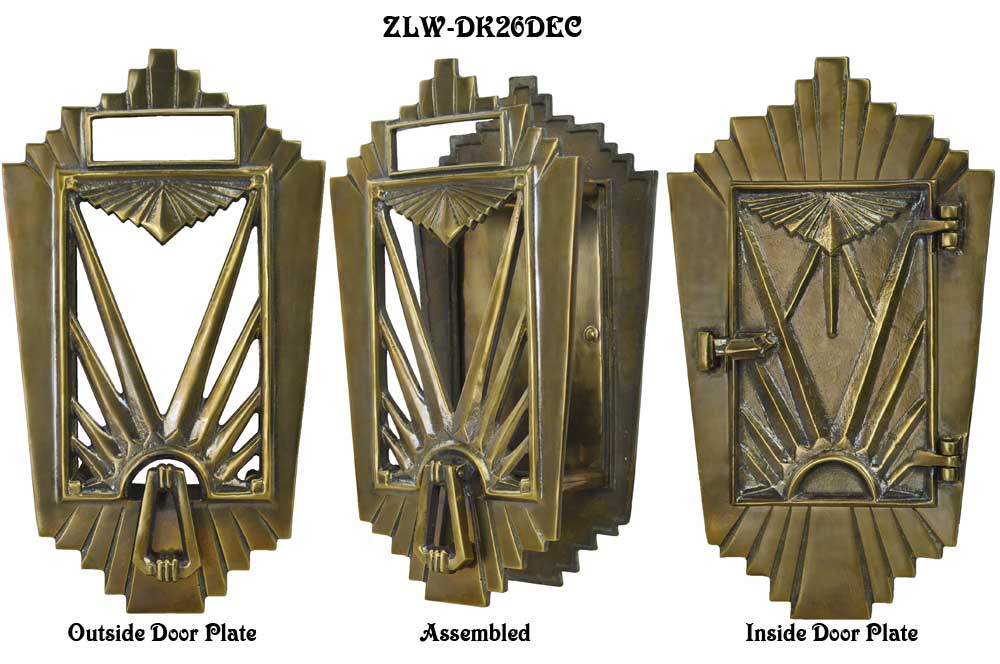 Perhaps a few more of these would be sold if the Prohibition was brought back. I promise that putting one of these on your front door will NOT result in lines of people knocking at your door and whispering: "Joe sent me." However, you might keep a beer or a cool lemonade ready anyway–for friends who stop by, just to admire it.
If you've chosen the chrome Art Deco look, this set is also offered in nickel plated brass, and you must see our matching deco doorplates and deco doorknobs for an all over deco experience.
Here's an elegant security system. See who is at the door and speak with them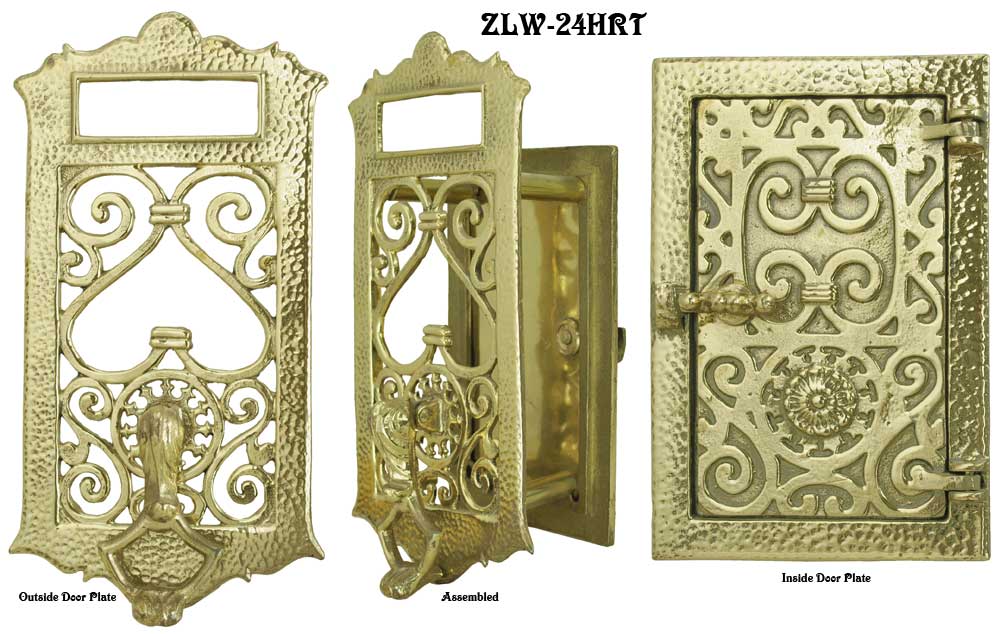 without ever unlocking or opening the door. Lost-Wax cast solid brass, for excellence in detail, this Victorian style speakeasy has a slot at the top for a nameplate.
Any one of our fine doorknockers and speakeasy's can be custom finished to your choice of Oil Rubbed Bronze, Pewter, Antique Brass. You can also choose to leave it unlacquered polished brass so that it can naturally age, or get it lacquered to keep its high polish. All of our finishes are hand applied.
See all of our reproduction vintage doorknockers and speakeasys at vintagehardware.com