We made this wonderful antique hardware reproduction , mythological griffin or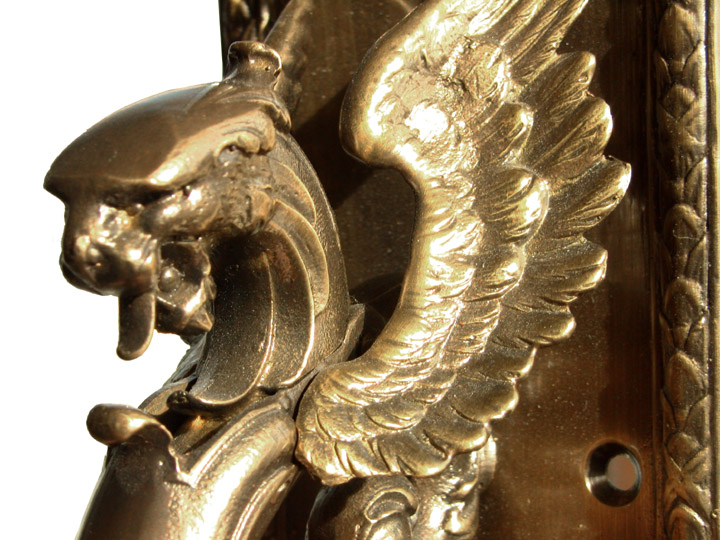 dragon motif entrance doorplate ,
for keyed cylinder front entrance use. A rare find by Sargent , made just before
the turn of the century.
The head of the griffin is the working thumb latch device. Ours is recreated
by the Lost Wax casting process (same method as fine-jewelry making) and is
enhanced with an antique brass finish.
This Antique reproduction doorplate is quality work, The griffin has beautifully detailed wings and his gaping mouth gives him personality. The design at the top of the reproduction is adorned with two intr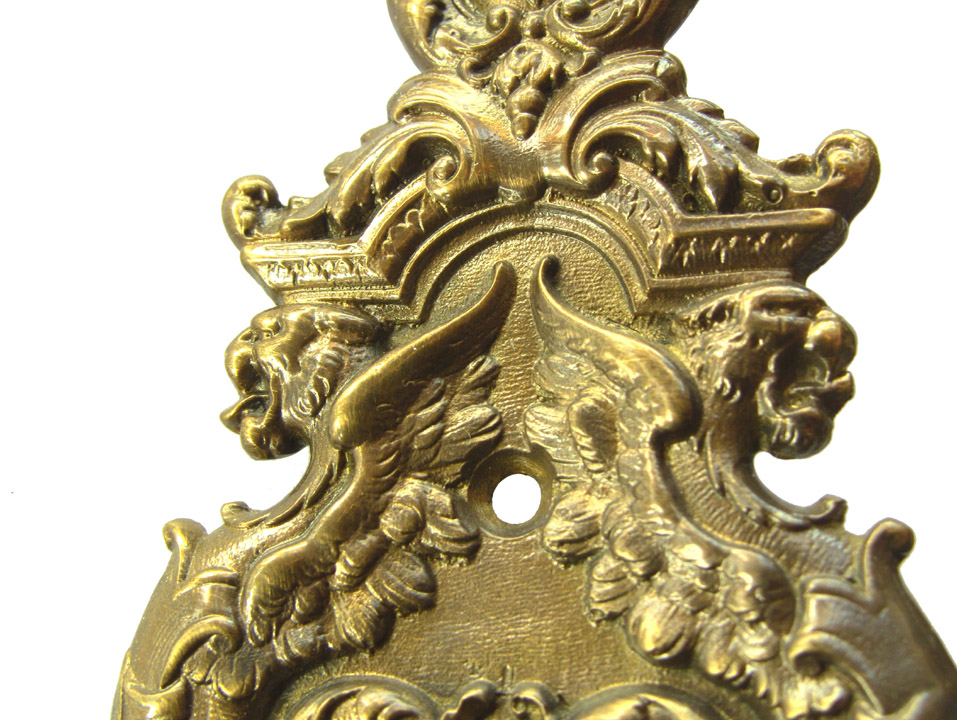 icate griffins in an almost guard like state.
Beautiful with Gothic, English Tudor, and Victorian decor, to name a few. This Antique Doorplate series would be the perfect addition, grand enough for a church or banquet hall, yet simple enough for your own home, not to mention a great conversation piece.