Reading Hardware Company introduced a popular high-end house hardware pattern circa 1885, called

Windsor. It is very attractive antique home hardware , and many items were made in the Windsor series hardware . Almost every piece of vintage home hardware you can think of for a fine Victorian home was created in the line, including Windsor exterior door hardware , Windsor interior door hardware , shutter latches , hinges , window lifts , pocket door hardware and fancy Windsor doorknobs .
We present re-creations, lost wax cast from genuine windsor antique hardware that have been collected over many years. Our Windsor home hardware items are all "high end" quality brass and workmanship. You'll be amazed at the weight and detail when you see your order in person. These lost wax castings are simply the best antique reproduction Victorian door hardware and home hardware you can buy!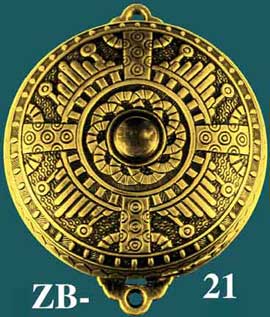 This Eastlake Windsor Pattern lever door bell is completely lost wax cast (same method as fine jewelry-making). This bell is mounted on the interior side of a door, and is then activated by a lever handle on the outside of the door. Standard finish is the hi-lo brass finish, or darker oil rubbed bronze finish is available. Standard Hi-Lo finish will blend with existing old hardware. The matching lever handle to activate this bell is sold separately, in case you may already have an original lever handle.



The Lost Wax cast brass Windsor pattern door push plate is popular. Even outside the Windsor suite, this could stand alone for its beauty & clarity of detail. This fine pattern was created by the Reading Hardware Co. Whether for home or commercial use, it's a show-stopper. In our showroom, visitors always touch this Windsor door plate to feel its detail.
The Windsor pattern doorplate series is a wonderful addition to entry doors, whether they are single or double doors. For added security, select our Windsor deadbolt . Look for matching door hardware for entry doors, such as our exterior Windsor doorplate that holds a cylinder lock, and the interior Windsor doorplate with a turn bolt knob included. We also have a larger handle-only doorplate in the same design.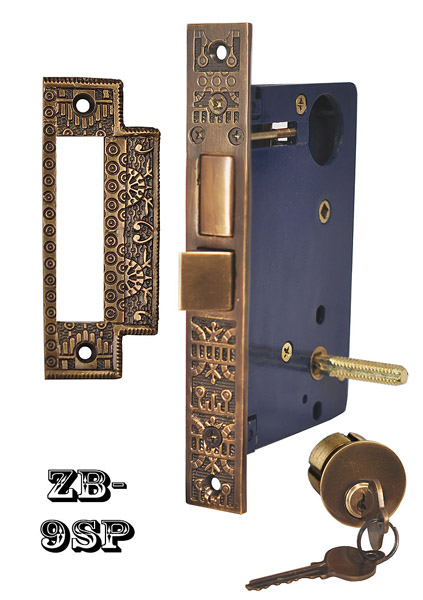 We reproduce the Windsor mortis lock which matches perfectly with all of our Windsor cylinder lock & doorknob combination doorplates, same beautifully detailed Windsor pattern on the face and strike plate .

Now for our Windsor hinges , these strong quality brass hinges have the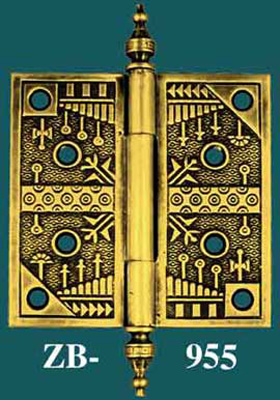 same detailed Windsor pattern and are a perfect complement to the door plates. Available in several different sizes, from cabinet size to 5 ½"x 5 ½" hinges for the heaviest doors.

Whether you are crafting new furniture or restoring old furniture, Windsor pattern handles and bin pulls look terrific. Try them on your built in kitchen and bathroom cabinets too. There are Windsor cupboard latches and windsor cabinet knobs for a divine finishing touch to your décor.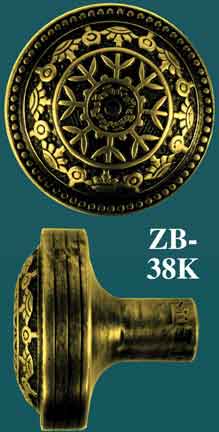 The Windsor pattern doorknobs are a wonderful touch to this series, bringing attention to even the smallest detail. If you prefer a french lever handle see our beautiful Windsor lever door handle .

Check out the entire Windsor hardware series at Vintagehardware.com