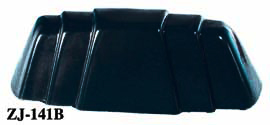 The chemistry for a product only made 50-60 years ago is either lost or a trade secret. We had to resurrect the "antique" machinery to make these products.
After three years of research, trial, and error and literally hundreds of pounds of wasted materials, we are please to announce the Bakelite hardware and Waterfall Furniture Hardware lines.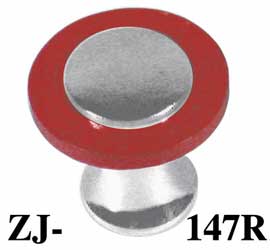 The Bakelite knobs and handles are "true" Bakelite . You may think of Bakelite as yellowed or brownish, but ours are pristine Bakelite, in vibrant colors. Choose blood red, mustard yellow, Kelly green, navy blue, or black. These true Bakelites are beautiful on bathroom or kitchen cabinetry as well as furniture.

This real Bakelite handle with tubular center comes in several vivid colors. The metal ends of the handle sets are die cast zinc and nickel-plated.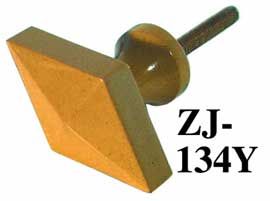 This diamond shape real Bakelite knob . Mix and match with our bridge handles and cabinet latches to restore art deco furniture and home cabinetry.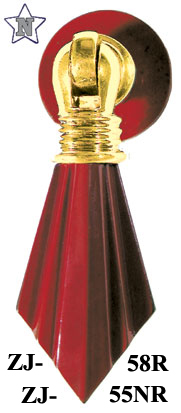 This Bakelite drop has a very striking high-end appearance, the Bakelite drop (1 1/2" long) has a step design with a 1" diameter Bakelite washer.
These have not been offered since 1930! Real Bakelite cupboard latches . To un-hook the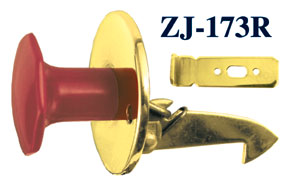 cupboard you pull up on the knob. Put the catch on the top of the shelf, or bottom, depending on how you rotate the latch.
Commonly called a "hex knob " for hexagon, these Art Deco design knobs were actually octagonal. These real Bakelite knobs are vivid in color.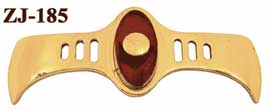 Waterfall hardware plastic is not Bakelite, nor was it ever. It is however the same material as original antique waterfall handles , made the same way as the originals. The plastic portion of the handle is a swirled amber & brown, similar to tortoiseshell.
We make reproduction Waterfall style bin pulls , Waterfall style knobs ,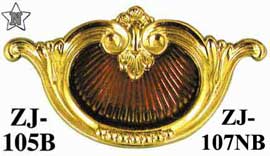 Waterfall style handles , Waterfall style fingerpulls and more.
Whether you choose the brass finish or nickel-plated brass (silver) tone, these products will impress you. We do plan to keep production techniques a trade secret!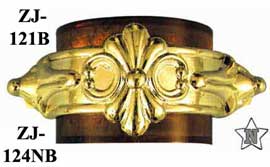 If you love Art Nouveau through Modernism but haven't found furniture yet, consider adding the Waterfall series to your cabinetry and built-ins.
This Waterfall handle , brass plated with swirl pattern plastic that varies, like tortoiseshell. A classic from Art Nouveau that carried over well into Art Deco.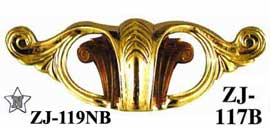 Impressive size and appearance.
See all of Vintage Hardware's reproduction true Bakelite hardware and Waterfall hardware at Vintagehardware.com!