Ices Boxes became available as early as 1803. The quality of your icebox was an indicator of your economic status, from practical and plain to furniture quality with ornate hardware. An ice box was a common appliance in homes before technology allowed electric refrigerators in homes. Ice boxes were usually made from wood, many were admirable pieces of furniture, with hollow walls made from tin or zinc and lined with insulating materials like, sawdust, cork, and straw. A large block of ice was held in the ice box on a tray and cold air circulated down to the lower storage areas cooling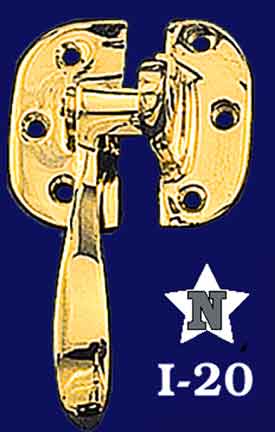 the food.

So are you looking to restore an ice box? Or even make your own? Vintage Hardware and Lighting has reproduced some of the finest ice box hardware available. Choose from plain to fancy style hardware.

Our ice box hardware is cast from the original antiques, in solid brass. We offer several different brass ice box hardware finishes to complement your existing hardware. Available in polished unlacquered brass to naturally age the brass, an Antique brass finish for that aged brass look with out the wait, our popular Oil Rubbed Bronze Finish, Pewter finish for a muted silver look, and nickel plated brass for a "cleaner" modern look.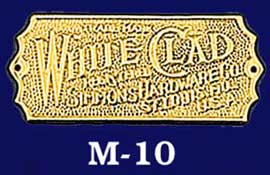 The White Clad brand was one of the most famous makers of early "ice boxes". We offer replacement White Clad labels in yellow unlacquered brass, hand-patinaed "antique brass", and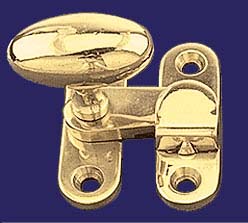 nickel plated.
These very nice & useful ice box latches, Precision cast and heavily wrought flush latch for meeting flush doors. Works with both left hand and right hand doors. You'll feel the quality in the weight and smooth operation of these latches for generations.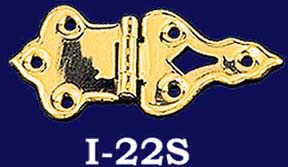 This ice box latch comes in three different sizes.
These ice box hinges have a decorative pattern to complement your furniture. Cast solid brass, available in all our finishes, we also offer a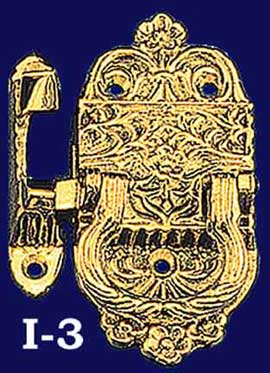 plain ice box hinge for a simpler look. We offer offset ice box hinges as well.
These fancy cast icebox latches are spring loaded and are precision cast, not sand cast, from an original antique.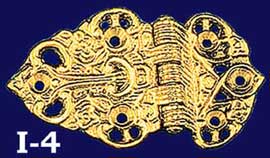 Available for left hand and right hand doors, with matching fancy brass ice box hinge , for any ornamental furniture or cabinetry where an elegant touch is required.Upgrade your plain antique ice box simply by selecting ourornate ice box hardware .
See all of our reproduction quality cast brass ice box hardware at vintagehardware.com